New Mission
This site is remains under reconstruction to provide an information site for veterans of all of the 26th Marine Regiment to post their in-country photos and images - sort of a pictorial history of the life of a combat marine. Secondly, the site hopes to provide a 26th Marine regimental history, according to the offical publication of USMC History: Vietnam 1964-1975, using excerpts from Command Chronologies of the same era. As time and effort allow, included will be brief summaries of World War II deployments, also. We have a very proud history that should be shared with all. Time to do this has been at a premium, so please be patient (thanks).
Unit Awards & Citations
(Vietnam Era)


2024 Reunion:
St. Augustine, FL
September, Details TBD soon
Reunions open to all 26th Marines,
including MEU's
Feature Photo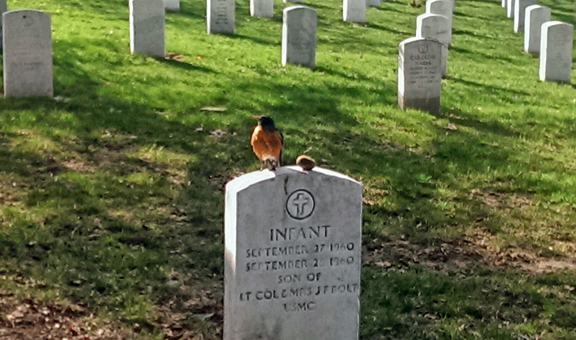 Standing watch over an infant Marine
Arlington National Cemetry
Photographs
Photographs Seeking photographs to accompany the regiments history project. Send image along with name, unit, location and date taken (if known). Please try to include names of those pictured, or desired caption. If possible, include dates, and operation supported at the time. Make sure you supply me with your name and unit too. All photo credits and copyrights belong to photographer and will not be used for any other purpose other than posting on this website. Arrangements can be made to upload your photographs to a private holding area - please contact the webmaster. Contact Webmaster for more details.